Seafood is savored in all parts of the world, but on the Mexican coasts, you'll find it to be a bit more distinct, some may say it renders a special touch on this side of the globe. Paired with spicy salsa, avocado, and offered in tacos or mole just to name a few—when referring to Mexican food—the possibilities are almost endless no matter the states of origin.
The culinary experience at Grand Velas Los Cabos extends along various paths, from the highlights of Italian and French cuisine to Mexican flavors that blend in harmony with the culture of its region.
In this article, we will cover some of the best dishes offered by our restaurants, some of which you should definitely try during your next visit!
Cabrilla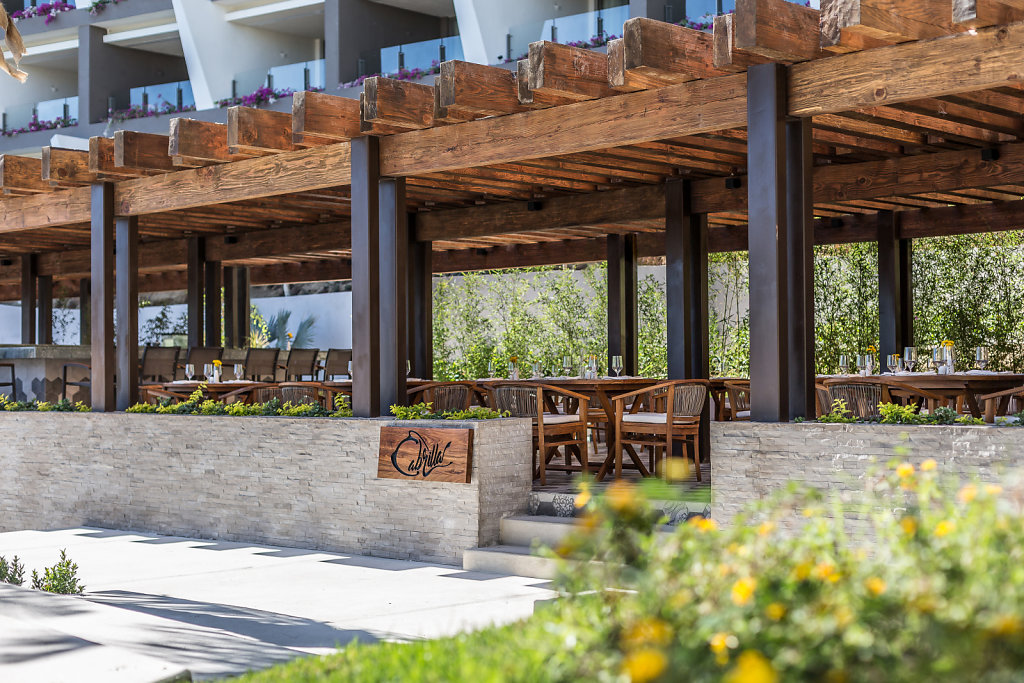 Get a taste of the freshest catch of the day, in a fine cevicheria that features cocktails, and oysters in their shell all served to your taste. Delight your palate enveloped by a carefree ambiance alongside the pool, while savoring ingredients from the region.
Our pick: The Arch
With the warm climate of Los Cabos, this special dish, in addition to paying tribute to Cabo's famous rock formation, is ideal for any time of the year. As we say in Mexico, it is suitable for only the brave due to its unique component, tatemado habanero pepper oil, which gives it a highly spicy kick, although when combined with fish, shrimp, purple onion, tomato, cilantro and avocado it renders an explosion of flavors. Coupled with a Mexican brewed beer, it's the perfect plan for a much needed laid back afternoon.
Oyster Bar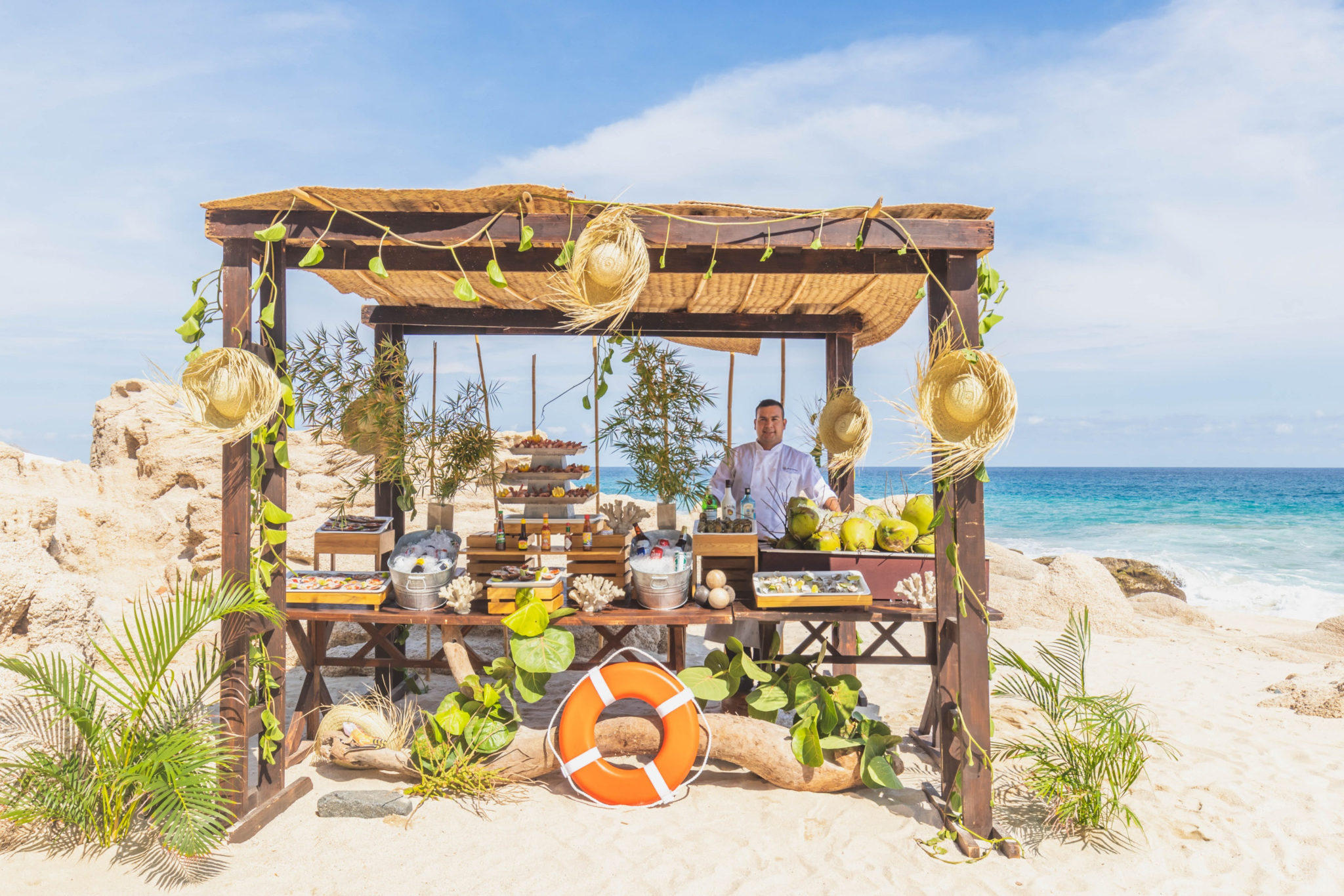 Nestled right on the beach, this bar serves fresh oysters and local seafood while admiring some of Cabo's most spectacular views.
Our pick: chocolate clams + fresh coconut
Amidst the fresh breeze of the sea to cool you down on a sunny day, an order of chocolate clams paired with a side of shrimp is a must dish. Seasoned with salt and lemon, or a delicious mignonette sauce with a touch of chipotle to spice things up. This dish is best enjoyed with a refreshing coconut prepared with gin, rum, tequila, or vodka, or you can choose from any of their refreshing cocktails.
Velas 10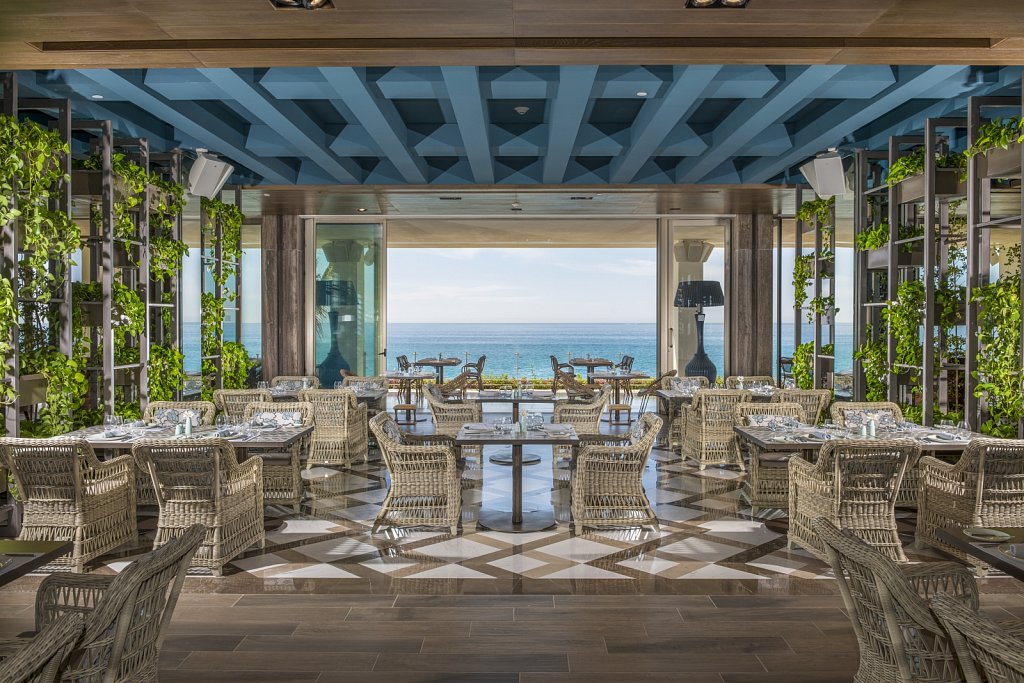 This family-friendly restaurant offers the perfect blend of the finest cuts of meat and the delicacies of the freshest seafood.
Our pick: San Carlos lobster bisque
Its signature creamy texture renders a burst of flavors, perfectly coupled with seasonings and fresh lobster to enhance its qualities, this classic bisque is a dish that you should not miss during your visit.
Accompanied with cauliflower marshmallows, avocado mousse, and white truffle oil, it crafts the perfect balance of all its components.
Frida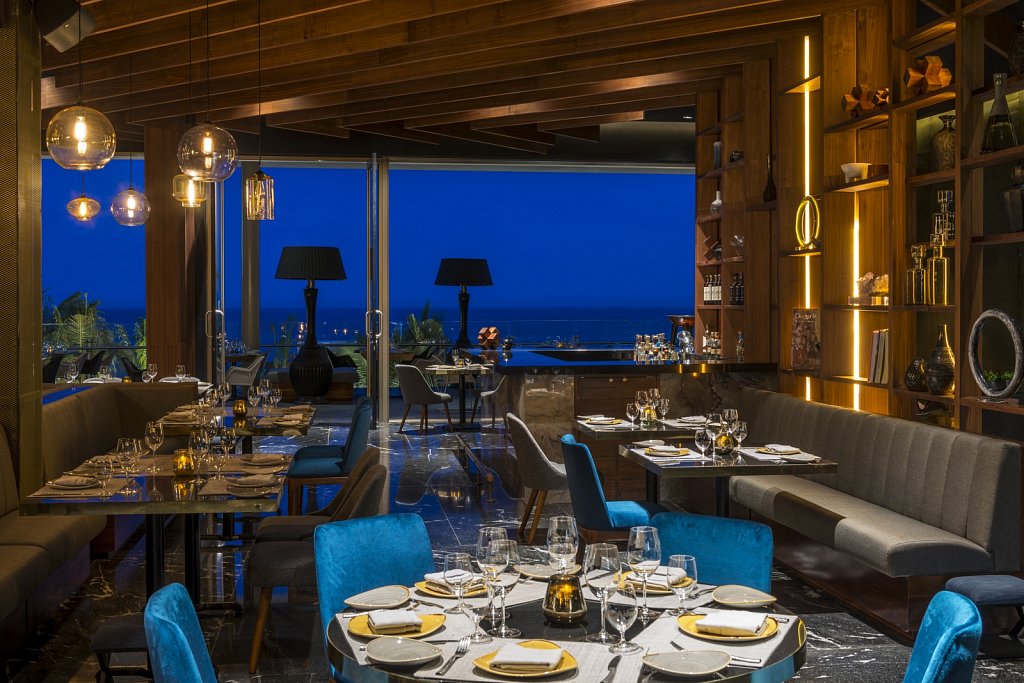 A traditional Mexican gastronomic fusion with contemporary elements characterize the dishes offered by Frida restaurant.
Our pick: octopus with black recado
The blend of signature ingredients from Mexico flawlessly illustrates the essence of our roots.
Coupled with tomatillo chutney, avocado, refried beans, and the lead ingredient to give the octopus its unique appearance—black recado—a recipe of Mayan origin flavored with smoked chiles. A spice rooted in Mexico rich culture finely accentuates the flavors of this exquisite entrée.