Remember how excited you'd get as a kid around Christmas time, your birthday, or any time you knew there'd be candies around? Well, you can relive that excitement with a grown-up twist. Candies are the perfect addition to create a fun and unique cocktail during an adult event.
Whether you need a cocktail, shot, or jello shot, there's a super fun candy-inspired drink for any occasion!
1. White Gummy Bear Shot
If you like fruity shots that disguise the taste of liquor, then a white gummy bear shot is for you. They're a fun way to get the party started. Ingredients include peach schnapps, raspberry vodka, sweet and sour mix, and lemon-lime soda. Enjoy it as a shot or over ice as a refreshing cocktail.
2. Cotton Candy Martini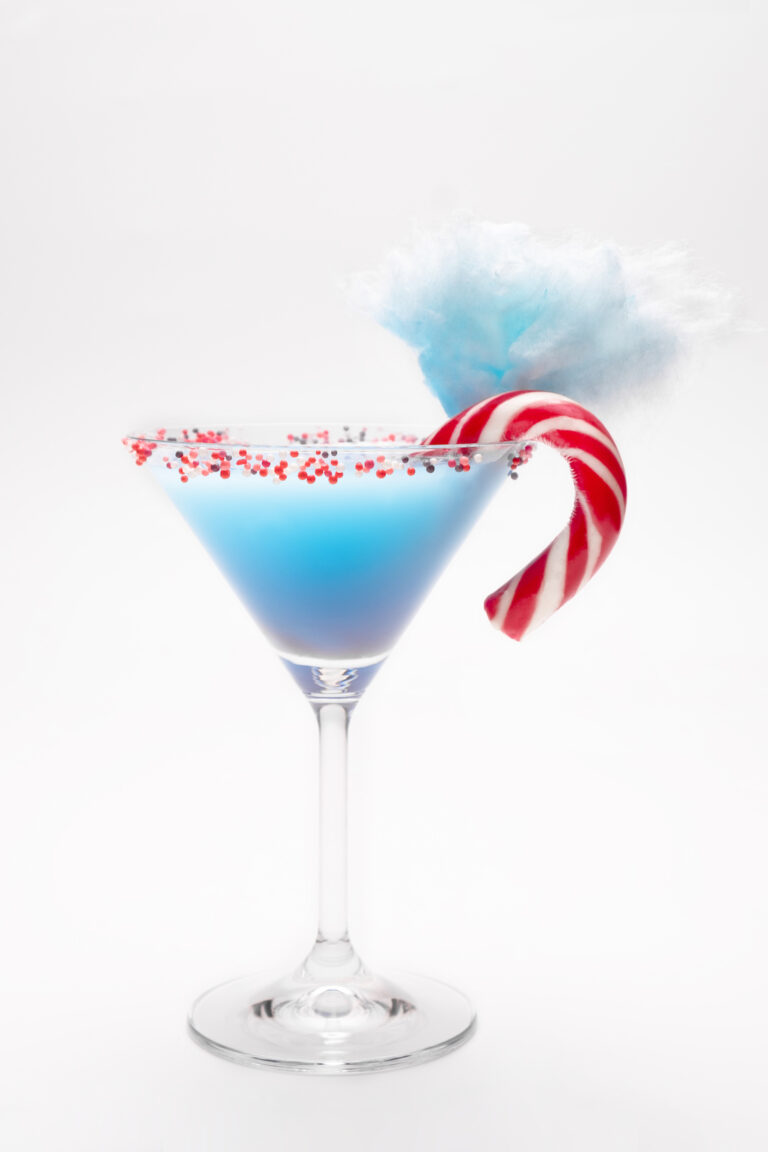 You'll simply love it! Typically made with vodka, vermouth, olives, or even onions, this martini tastes like its namesake because there is cotton candy inside. You can keep the garnish with just some extra cotton candy added to the rim, but if you want to get fancy, you can add some colored sugar or sprinkles.
Also known as Cotton Candy Cosmos, Cotton Candy Martinis vary in ingredients, but most recipes call for some combination of flavored vodka, cranberry juice, and cotton candy. Fun and tasty!
3. Jolly Rancher Cosmo
Let your inner child grow up without leaving the sweetness behind. This is a Jolly Rancher Martini, similar to the Cotton Candy Cosmo but with a deliciously unique texture and flavor. To prepare this drink, you'll need sour apple mix, raspberry vodka, cranberry juice, and lime. You're going to love it even more as an adult.
4. Gummy Bear Jello Shots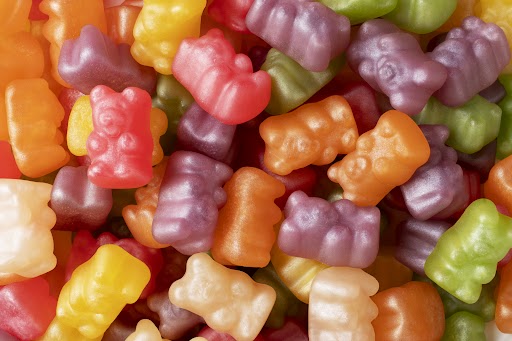 Jello shots are a tasty way to enjoy your favorite alcoholic beverage. You start by making the jello – we recommend a light color like yellow so you can see the gummy bears inside the shot. Then you add a cup of vodka, pour the mixture into shot cups filled with gummy bears, and throw it all in the fridge for about 4 hours.
Remember that these Jello shots can be good for about 7 to 10 days. So you'll want to place and keep them in the fridge for the best and longest-lasting shelf life.
5. Pop Rocks Kamikaze
These colorful, slightly fruity kamikaze shots might look (and taste) sweet, but the truth is that this cocktail is a potent party fuel. The classic kamikaze is a simple drink made with vodka, triple sec, lime juice, and Pop rocks as a garnish; all served in a cocktail glass. The delectable and wild twist you were looking for. Cheers!
6. Gummy bear cocktails
Are you looking to revive your inner child on your next beach vacation? Grand Velas Los Cabos is celebrating the 100th anniversary of the creation of gummy bears with a tasty tropical twist. The resort now offers gummy bear cocktails in two flavors: hibiscus mezcalita with chili salt and piña colada.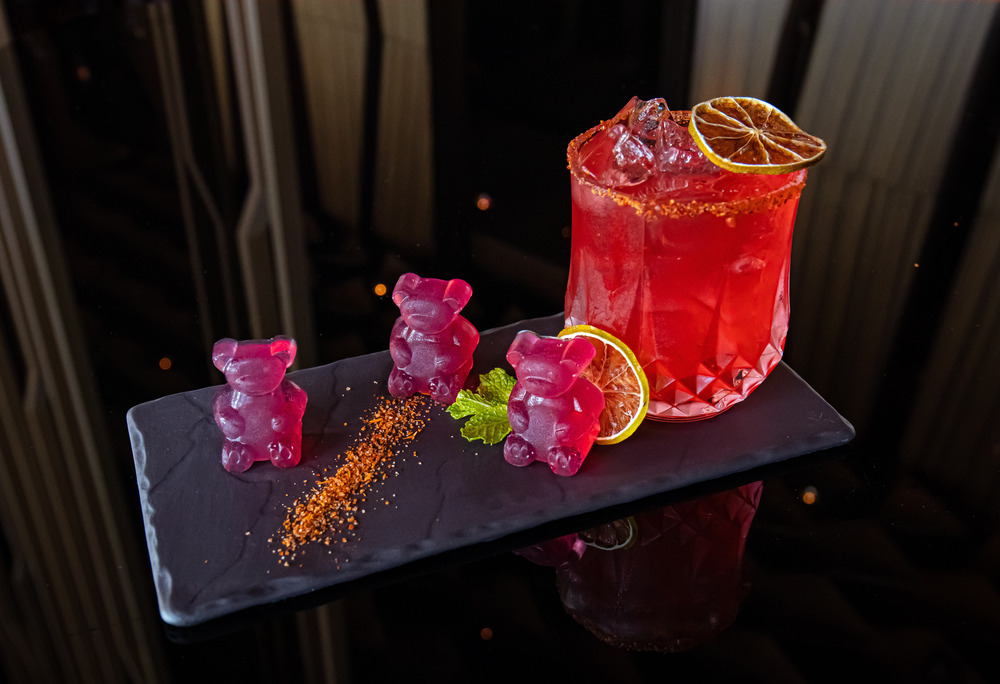 You can enjoy this new amenity upon arrival or as an added treat by the pool and are welcome to take some on checkout for the plane as a tasty reminder of their stay. What else could you ask for?
Sometimes you want a cocktail that combines alcohol with nostalgic childhood treats. We hope this collection of fun cocktails helps you relive those wonderful moments.
What's your favorite candy-inspired cocktail?